The Ultimate Cliffs of Moher Tour From Dublin - Includes Galway City Explorer
Experience the natural beauty and culture of Ireland's West Coast. Our exclusive Cliffs of Moher day tour from Dublin provides you with the two best ways to view the Cliffs in a single day: From The Cliffs Of Moher Visitor Centre with 3 unique viewing platforms at the top, and by boat from the Wild Atlantic ocean. View Ireland's 700ft high Cliffs, the wild limestone Burren National Park, and a trip into Galway City (the capital of craic!).
Join us on our Ultimate Cliffs of Moher Tour From Dublin which also includes our Galway City Explorer Tour and get two trips for the price of one!
AS SEEN ON TV!
Experience The Wild Atlantic Way and Celtic legends of the West. Visit Doolin,the Burren, and Galway City where we give you more time than any other company to explore!
Book Now
Prices:
Adult :
€45
Student :
(13-16) / Senior – €25
Child :
(5-12) : €25
Add the stunning cruise of the Cliffs By Boat for just €10 more, and experience it all in one day!
Meeting Point:
Outside the Bank Bar, 20 College Green, Dublin, Dublin 2
Departs at a date and time of your choice upon booking your private tour with us.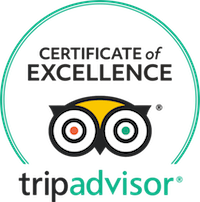 On our Cliffs of Moher day tour from Dublin our first stop is Galway city - a fun and vibrant, medieval city that is steeped in culture and history where we give you more time to explore than any other company! Our guides are on hand to provide you with all the information you require and can offer great tips on the best things to see and eat!
We then make our way to the Burren National Park where you get to experience the unique 'Karst' topography of the area. You will have the opportunity to take lots of pictures of this beautiful region with it's scenic views into Galway Bay and the Atlantic. Many of the indigeonus plants and animals living here are unique to and provide some breathtaking photographs.
After visiting the Burren National Park, we leave County Clare and arrive at the beautiful village of Doolin where you will have the option to experience the Cliffs of Moher in the traditional 'Gaelic' manner :
'O Bhun go Barr'
, which literally translates as 'from bottom to top'. If you would like to experience this, don't forget to select the Boat Trip Option (additional €10 per person) while booking this tour. Those who prefer not to do the boat get more time to explore and relax in Doolin village.
Once back on dry land, our Cliffs of Moher Day Tour From Dublin carries on to the Cliffs of Moher where you can enjoy the Visitor Centre (entrance fee included) and the breath-taking
Ocean Edge Cliff Walk
experience.
Did you know?
The Cliffs of Moher are named after a ruined fort on Hag's Head. The Gaelic word Moher or 'Mothar' translates as the 'ruin of a fort'. So the Cliffs of Moher means the Cliffs of the ruined fort. During the Napoleonic wars (1800's) this fort ruin was demolished entirely to make way for a signal tower on Hag's Head. The Cliffs of Moher are now a Special Protected Area (SPA) under Irish & EU legislation.
Our day trippers enjoy our newly acquired fleet of Hidden Dublin Tours coaches and our professional tour guides provide a fun and memorable day for all of our customers in a safe and secure environment.
Why choose our Cliffs of Moher Tour From Dublin?
- The ONLY 'O Bhun Go Barr' (from bottom to top) tour
- Cliffs of Moher Visitor Centre Entrance Fee Included (€8.00 value)
- Free High Speed Wi-Fi on board
- Luxury Fleet Of Vehicles
- Professional Charming local Guide
- More time to explore Galway City than any other tour
- Experience The Wild Atlantic Way and Celtic legends of the West
- Operating since 2009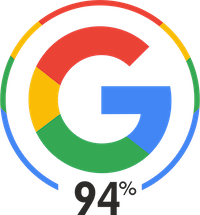 Your journey on our Cliffs of Moher tour brings you from the heart of Dublin City through the Leinster and Munster countryside and all the way to Ireland's Wild Atlantic Way. You'll have the chance to see all 700ft of the Cliffs of Moher from a boat on the Atlantic (if you selected this option). You'll see the biggest visitor attraction in all of Ireland and experience the nature, geology, history, culture and music of the region as we travel together.
Although the Cliffs of Moher are not quite as tall as New York's Empire State building, they stretch for an incredible 8km. The Cliffs of Moher are Ireland's largest tourist attraction, hosting over 1.6million visitors each year.
Finally, it's back onboard our coach for the return trip to Dublin and our dropoff point at the Bank Bar, on College Green. Sit back and relax, you've had a busy day and seen so much, you have just traveled through three of Ireland's four provinces!
Our Cliffs Of Moher Tour From Dublin is our most popular tour and sells-out regularly. Avoid disappointment, reserve your Cliffs of Moher Tour from Dublin here today!
Book Now
Your Day Tour Plan & Highlights:
Likely to sell out. Limited availability Daily. Book Now
Book Now
Award winning tour As seen on TV! - See what others have to say